At Balbon Chiropractic, we recognize that your choice of healthcare professionals is driven by the doctor's and staff's competency and personality. You need a heathcare office which is experienced, understanding and supportive.  We work together as a team to ensure we are responsive to your needs, provide the highest quality care, and keep you informed about your health issues.
Besides Dr. Balbon our staff includes; Megan Willford, Acupuncturist; Thatcher Hayward, Massage Therapist; and Patricia, Front Desk, Chiropractic Assistant and Massage Therapist.  Each has many years of experience.  Feel free to contact any of us with questions you might have.  We look forward to getting to know you.
Dr. Brian Balbon, DC, QME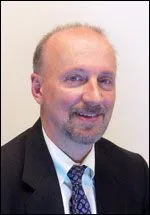 Dr. Brian Balbon, the owner and treating doctor of Balbon Chiropractic, grew up in Canada. He was an engineer before turning his attention to chiropractic healthcare.  He attended Western States Chiropractic College, which is known for its holistic approach to healthcare and opened his practice in San Francisco in 1991.
Dr. Balbon continues to be very active in the community as he provides healthcare lectures for a variety of organizations and companies in the area.  His training and experience has enabled him to provide state of the art care for a diverse patient base.
As a qualified medical evaluator (QME) he has had to do extensive evaluations for determination of work related issues. Similarly, he has been asked to appear as an expert witness in auto injury cases. Dr. Balbon collaborates with other doctors and healthcare professionals regarding patient care.
Additional education:
-Rehabilitative evaluation and treatment through Southern California University of Health Sciences.
-Active Release technique
-Graston and SASTM  instrument-assisted massage
-H
erbal medicine program through the University of Colorado School of Pharmacy
-Nutrition diplomat program through Parker Chiropractic College
Experience:
-Safety and ergonomic training/healthcare for office workers in various companies.
-Facility chiropractor at Gold's Gym.
-Chiropractor for local hockey teams.
-Treated athletes for San Francisco State wrestling and other sports programs.
-Providing advice and treatment for fellow athletes in cycling and hockey.
Why I am a doctor of Chiropractic
Because I desire to help the newborn, the aged, and those without hope.  Because I choose to care for the patient with the disease, not the disease.  Because I wish to assist rather than intrude; to free rather than control.  Because I seek to correct the cause, not its effect.  Because I know doctors do not heal, only the body can heal itself.  Because I have been called to serve others.  Because I want to make a difference. Because I know it is right.